Paul Scott, CTO, Matrix Booking, speaks to us about his company, current major areas of investment within the industry and his most memorable achievement.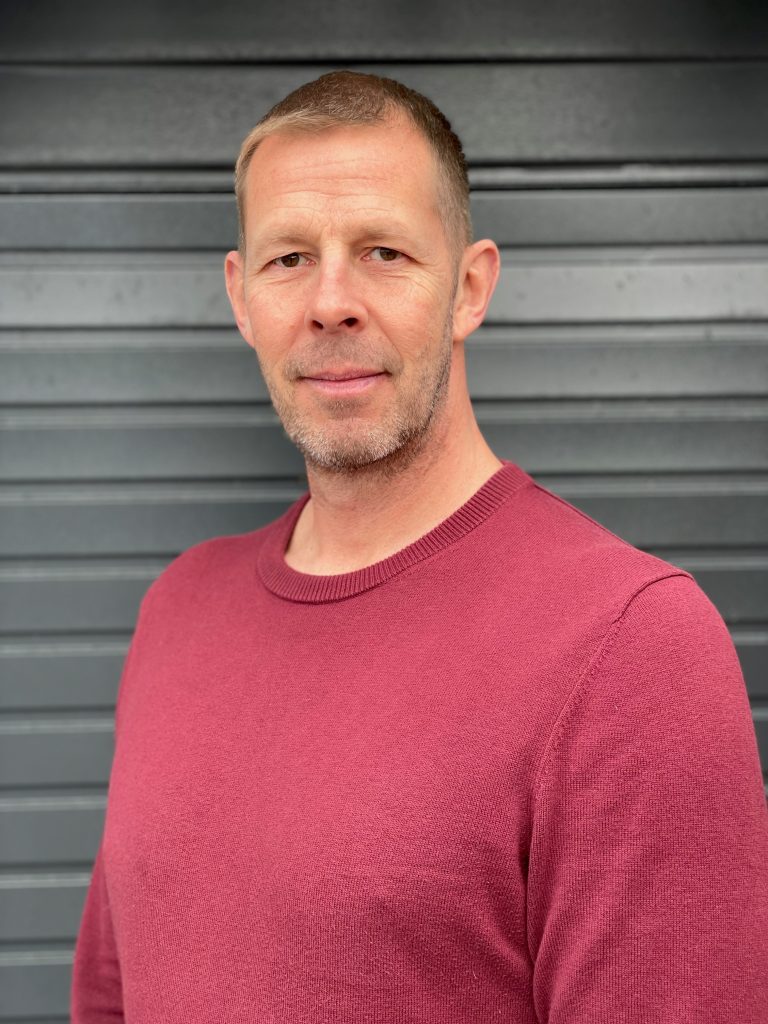 Can you tell us about your current position?

I've been the Chief Technical Officer at Matrix Booking for the past 18 months, and it's been an interesting time to work here, with so much change happening in the resource management and workspace booking sector due to the return to the office and hybrid working caused by COVID-19. Our customers are facing new challenges, in how they manage their estates and how their spaces are being used. We're in a great position to help them address these challenges and create better work environments.
My typical day involves managing both the tactical and strategic sides of the development team and ensuring we continue to evolve and improve our product set. The industry has become more competitive with new entrants focusing on specific areas, while we have a broader offering covering many areas within the workflow and an ability to integrate as buildings are getting smarter and the drive for information increases.
What would you describe as your most memorable achievement?
On a personal level, I'm proud of completing two Ironman events. They were really challenging and required a lot of soul-searching, but I'm glad I did them.
But on a professional level, I would say my greatest achievement was starting a FinTech firm back in 2002 with a couple of colleagues. It was a really interesting experience because we were competing against some large tech companies. But we were able to leverage the power of the Internet and new technologies to deliver more value to our customers than our competitors were.
It was a challenge, but the software we developed is still being used today. The experience helped shape my mindset and the way I approach work. At Matrix Booking, we're very client-led and focused on delivering excellence and I think my experience starting a company has helped me in that regard.
I'm always looking for new and creative ways to solve problems and a recent project we did with Direct Line Group was a great example of that. They needed a way to control access to their buildings and we were able to integrate that with our booking system to provide even more value. It's these kinds of challenges that I really enjoy, and I'm always looking for ways to use technology to help our clients be more efficient and effective.
What style of management philosophy do you employ in your current position?
I believe in being inclusive and creating a flat team structure that isn't very hierarchical. In the development team, we use agile techniques like Scrum which allow for self-management and teamwork. Ultimately, my goal is to get the best out of everyone and create an environment where there are no wrong ideas. However, I think it would be better to ask my colleagues about their experiences working with me to get a better understanding of my management style.
If you could go back and change one career decision, what would it be?
Looking back, I can't say there's a career decision I would change because every decision has brought me to where I am today, and I'm happy with that. Even decisions that may not have been the best have taught me valuable lessons. For example, one decision involved working with my wife, which intertwines my personal and professional life. I don't think I could say I regret any decision as it's difficult to predict what could have happened if I hadn't made it.
How do you unwind outside of the office?
I'm currently training for an Ironman, and outdoor swimming and biking have become a form of meditation for me. I've been fortunate enough to participate in events in beautiful locations and my family supports me as they get to enjoy a holiday too. Together we love to travel and experience different cultures, especially trying out local food. We enjoy skiing and diving as well.
What's your go-to productivity trick?
It's not that much of a trick what works for me is blocking out time in my diary to focus on specific tasks and stick to them. I find that post-pandemic your diary isn't really yours anymore and it's important to protect your calendar and prioritise your tasks. I also make sure to take breaks and grab a coffee to help me stay focused.
What do you currently identify as major areas of investment within the finance space?
In terms of the finance industry, I believe that real estate investment is a major area of focus. Companies need to adapt to support their employees' efficient and collaborative work, whether that is through hybrid or flexible working. Post-pandemic, there is a shift in the use of buildings and cities, which is challenging traditional financial centres and financial institutions are looking for ways to efficiently utilise their real estate.
Enabling new ways of working and creating collaborative spaces is a key area where financial institutions are willing to invest. As a software company, Matrix Booking is working with clients across sectors to find solutions to make the best use of their real estate and to help them adapt to these changes and find solutions that fit their needs.
What are your predictions about future technologies emerging within finance?
I believe there are many technological advancements that will impact all sectors, not just finance. However, finance has always been at the forefront of pushing the boundaries of technology. With the shift towards hybrid working, there will be changes in the way technology is used across organisations. The electronification of trading has already happened and will continue to evolve. The pandemic has also shown that certain infrastructure and centres may no longer be necessary. These changes will undoubtedly have an impact on the future of technology in finance.
Click below to share this article