Lav Odorovic, Co-founder and CEO at Relio, speaks to us about why the company chose SaaScada to help build its digital payment account offering, as well as SaaScada's open APIs and how this is benefitting Relio.
Cloud-native core banking engine, SaaScada has announced it was selected by Relio to underpin its disruptive Swiss business digital payments offering, which is set to launch later this year. Relio's digital payments account will provide tailored solutions that enable businesses with unique challenges – including those with international activities, foreign owners, or complex business models – to set up a digital payment account with a Swiss IBAN. 
Relio's platform will largely automate AML (Anti-Money Laundering), KYC (Know Your Customer), transaction monitoring, and compliance processes. This means even the most complex business can open an account online in just a few clicks. The feature-rich offering requires no minimum deposit, so customers can get started right away. Key features will include separate currency wallets, physical and virtual employee cards and slick integration with business and accounting tools.  
"Relio's mission is to provide a premium digital payment offering to businesses whose complex needs aren't met by other providers. But, to deliver a first-class digital solution while navigating compliance and complexity challenges, we needed a great technology foundation that was flexible, affordable, and scalable. This made SaaScada the best choice," said Lav Odorovic, Co-founder and CEO, Relio.
Odorovic tells us more below…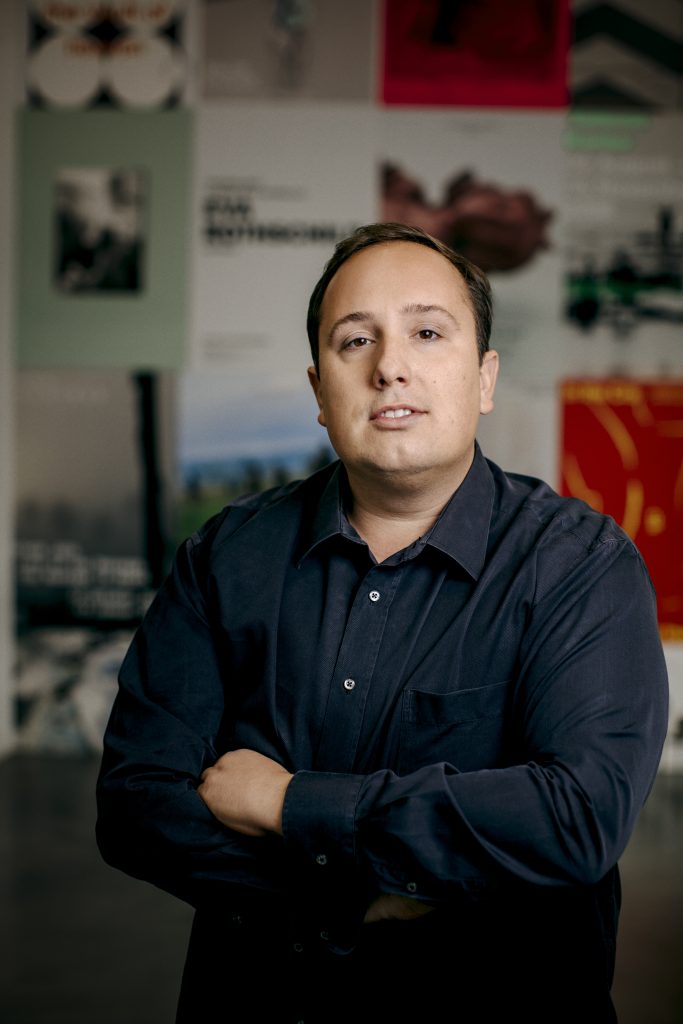 Can you tell us about Relio and its mission?
Based in Zurich, Switzerland, Relio is a financial services company specialising in payment accounts for SMEs. Recently, we have just obtained a license from FINMA – the Swiss Financial Market Supervisory Authority – and are about to launch a digital payment account for businesses.
The offering is particularly interesting for clients with complex business models and international flows of funds. In this segment, compliance and anti-money laundering requirements cause high expenses on both the bank and customer sides. Relio solves this problem by automating compliance tasks to eliminate bureaucracy for customers. We have made it our mission to find new ways of effectively identifying and combating financial crime, fraud and money laundering while ensuring fast onboarding and reliable service for clients.
What does your average day look like at Relio?
My daily responsibilities change dramatically every few months as we grow. In general, I start by checking emails and messages before jumping into a series of meetings. Most of my time is spent talking to team leaders, important partners and investors.
I try to keep a bird's eye view on all ongoing projects. This way, I make sure that everything is aligned and that I can anticipate possible bottlenecks early. In some key areas, I deep dive into projects – only when I believe that my perspective can contribute to the outcome or when I feel a team has lost focus and I can help them regain it.
SaaScada states your businesses share the same philosophy, that 'banking is not one size fits all', can you tell us more about that?
What makes Relio unique is that our technology automates compliance, addressing the weakest link in the value chain of traditional and challenger banks worldwide. Every other player we are aware of tries to industrialise and standardise processes to cater to mass-market customers. This approach does not work for complex business clients, who need a case-by-case treatment. Our ability to tailor all processes from onboarding to transaction monitoring for each customer is a key part of our value proposition.
Why did you choose to implement SaaScada's solutions?
Relio is determined to keep the tech stack in the cloud and it is a prerequisite that our vendors take the same approach.
SaaScada is one of the few truly cloud-native core banking systems out there. Other partners that we evaluated could be called cloud-enabled, meaning they have been ported to run in the cloud. I believe a cloud-native platform tends to provide better scalability, performance and resilience. We also expect an overall lower total cost of ownership compared to what we have seen with previous generations of core banking platforms.
Another key factor was that SaaScada brings experience in the Swiss financial market. This facilitates the integration with Swiss financial infrastructure.
How is SaaScada's API approach accelerating Relio's development of new products and services?
Apart from the integration with Switzerland's financial infrastructure, the wide range of APIs enables us to integrate our SaaScada core banking layer seamlessly into other services that make up our product portfolio. This makes us much more agile, allowing us to quickly respond to changing customer needs and market trends. 
Can you tell us more about SaaScada's event-sourcing architecture and how this will help Relio?
We hear from key clients – who transact high amounts regularly – that they are willing to pay a premium just to know exactly where their money is at any point in time of a deal. SaaScada's event-sourcing infrastructure helps us to provide them with an accurate, up-to-date record of financial transactions.
Also, by capturing every change to the account, event sourcing ensures that nothing is lost or omitted, which helps maintain data integrity. Because the system stores a complete history of account changes and publishes these as events, it is also enabling us to generate real-time reports on current data or historical reports on past data. Trend analysis can then be used to identify patterns in the data over time providing insight into how customers use our service. 
What advice would you offer start-up leaders looking to implement new technologies in this sector?
It is important to work with a vendor who aligns with your workflow and understands what's important for you as a start-up.
Rapid, iterative product development enabled by cloud computing is critical to winning in the FinTech space. Select vendors that are proven in the marketplace and actively promote iterative, agile development practices. Make sure they have the technology to facilitate it – open API event-driven architecture and offer high levels of configuration rather than the need for bespoke customisation. Also, ensure they are happy to work collaboratively to solve the inevitable problems that are uncovered when bringing innovative solutions to the market.
What does the future hold for Relio?
Right now, we are implementing the last few steps before going live. With our approach, we want to shift compliance from art to science, from manual work to algorithms and from a necessary evil to a key value driver. We have many customers on our waitlist, who can't wait to get started with our service.
After the launch, we will continuously add more features that we either develop ourselves or that we integrate via API from partnering services. We believe that SaaScada is a future-proof part of our tech stack and it will enable us to innovate rapidly, expand our service range and grow the customer base.
Click below to share this article