We have seen the current crisis grow in stages. It started with the pandemic, followed by the shortage of chips for all kinds of machinery and equipment, and it grew with the container crisis and the global supply chain.
In addition, the hydrocarbon, fuel and food markets destabilized with the Russian invasion of Ukraine, further affecting the unemployment and inflation problem that had already arisen. All these are issues happening on an unprecedented global scale.
We can also mention the concern generated by the cyberattacks that have damaged companies, infrastructures and countries like Costa Rica in recent months.
In Latin America, we must add a significant devaluation of the most important currencies such as the Argentinean, Colombian and Chilean pesos and the Brazilian real, dragging the continent into uncertainty about what to buy, what to use, and how to finance everything from software and cloud services to machinery and infrastructure.
The real dilemma is how to leverage business with technology and deal with unstable costs, at least for IT decision-makers.
IDC, in its State of the Market: Inflation Impact on IT Spending and the Cloud Study, sums it up:
The underlying demand from enterprises and service providers for IT investments remains strong. Supply is a crucial constraint on near-term market growth, including infrastructure investments.
Consumer spending is showing early signs of the negative impact of inflation on the global economy, along with supply chain disruption. IT services may be affected by increases in labor costs.
IT leaders worldwide anticipate that general inflation and industry supply chain issues will alter cost assumptions but are considering increasing their ICT budgets rather than delaying technology investments.
So we asked three experts in the field to give us their views on this outlook.
Alberto Samuel Yohai, President of the Colombian Chamber of IT and Telecommunications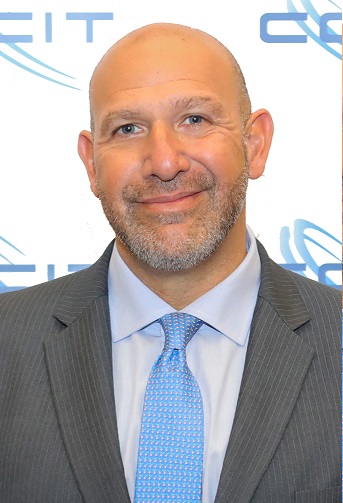 We have made significant progress in the last few years in Latin America from the point of view of creating the CISO in companies and public and private entities of all kinds.
Undoubtedly, this new role will become increasingly important and more relevant to ensure overall success by increasingly protecting information security.
Given the current economic situation in the world, specifically concerning the strengthening of the US dollar, it is now more important than ever to have the right people with the necessary skills and knowledge to make the most of the resources available for technology investments.
It is a reality that most products and services related to information and communication technologies are now and will continue to be in dollars or other local currencies, considering the current exchange rate.
Therefore, the different areas of companies and public entities will have to quickly understand which technology-related projects will protect the information of customers and suppliers and which processes can mean life or death for the organization.
For example, boards of directors, and their equivalents in the public sphere, will need to be increasingly aware and committed to investing in the technologies necessary to secure their future. It is because we are seeing more and more cases around the world that prove that there is nothing more dangerous and possibly more expensive than saving on technology and falling victim to a cyberattack.
Similarly, professionals in other fields such as finance, for example, are responsible for finding creative solutions to turn technological needs into reality at any cost.
As we achieve widespread awareness of this reality throughout the value chain, regardless of industry or economic activity, the overall ecosystem will be more secure and we will all be watching out for each other.
From the Colombian Chamber of Information Technology and Telecommunications, we will always be willing to support the essential work of continuing to increase knowledge related to information and communication technologies in the country.
Alain Almeida, Technology, Media and Telecommunications Lead Partner, KPMG Colombia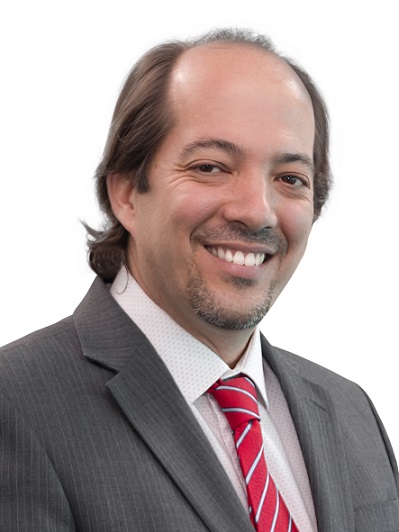 We see several issues to be addressed in the current situation regarding consumption in dollars and the inflation that affects us globally. We must perform more precise management of technology contracts, that is, review all dollar purchases made under flexible or elastic consumption contracts (usually cloud services).
It is also essential to identify contracts with limiting conditions that involve significant changes in consumption rates so we can monitor and establish operational strategies in the face of consumption peaks that may affect the budgeted amounts.
Another important consideration is the need to verify the full use of the idle installed capacity that, now more than ever, is an obligation as well as to look for options to eliminate such idleness or to make a creative review of its possible uses, linking other strategic partners to the discussion of financing and collective exploitation of these capabilities.
Renegotiating tariffs on consumption tied directly to the dollar has always been an option in this market. Looking at the long-term supplier-customer relationship, we should be ready to do so and engage long-term with reliable suppliers who will invest in the relationship in times of crisis.
If we are about to negotiate new licenses, it is essential to review the existing local cloud options with local currency payments.
Bringing the technical team into the discussion is also critical. Optimizations that save compute and storage time do not come from the procurement committee but from highly qualified technical staff motivated to operate flexible infrastructures with a clear focus on resource optimization.
ESG factors are being adopted in many companies worldwide because consumers are demanding more sustainable, user-friendly and better-managed processes, emphasizing new formats that show the true goal of consumers in these times of financial stress: lower prices without loss of quality.
Among the aspects analyzed, 88% of Latin American business leaders are confident about the next three years for the economy of the countries where they are, while 84% in the retail and consumer trade have the same perception. It leads to the inference that even with the political and international changes and situations, there is confidence in economic growth.
Alejandro Floreán, Vice President Consulting and Strategy, IDC Latin America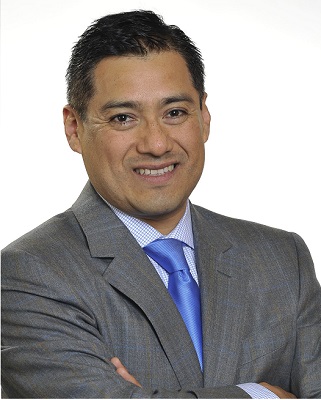 Latin American executives generally stand out for their resilience, high work capacity and success in challenging circumstances. Despite the odds, companies continue with digitization initiatives, and IDC sees them moving forward with their plans in this regard.
IT development in Latin America has a 6.5% advantage over economic growth. If an approximate economic growth of 2.4% is expected, the enterprise IT market comparatively shows a growth of around 10%. For example, in the enterprise market alone, the figure is above the average advance in technology investment, which places technology as a key factor in the region.
IDC observes that each country has defined specific policies when it comes to international business. At the moment, the way they manage budgets and contracts outlines the company's situation in the face of the latest global economic crises and the need to continue their efforts and the Digital Transformation journey.
The good news is that despite concerns about inflation, there is confidence about IT investments in Latin America. 41% of companies' IT budgets in the region are higher in 2022 compared to 2021, while only 11% of organizations plan to spend less.
Insight and strategy are the keywords for companies to move towards digital-first status, becoming customer-centric organizations from the inside out and onward.
Tips for CIOs in Latin America:
Companies should look inside their organizations to assess and maintain a complete view of their IT strategy and platform, eliminate all unnecessary and wasted resources, and have visibility into spending.
Review contracts and their policies to renegotiate if necessary. Evaluate pricing requirements and flexibility as old contracts reach end-of-life.
Also, consider the impact of adjacent costs such as energy, warranties and service availability. It may make more sense to pay today for more flexibility tomorrow. Service providers and suppliers should offer skills to help overcome future crises and inflationary pressures.
Strategies, plans and budgets should include long-term talent capture and upgrades to keep workers current. Consider this, particularly in IT security, cloud engineering, DevOps, and other technologically demanding areas. In addition, look for partners, managed services, and other specialized professional sources for projects hampered by costs and delays.
Click below to share this article