Elias Rogério da Silva, President of Diebold Nixdorf Brazil, addresses the technological evolutions of the banking industry, emphasizing its pioneering position about the adoption of innovations.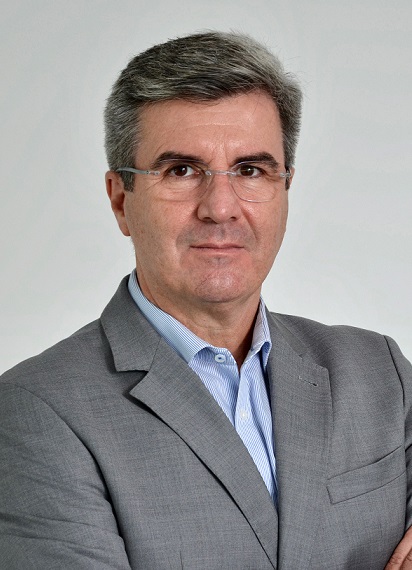 Those who closely follow the banking market certainly know that one of the main flagships of this industry is the vanguard positioning in the adoption of innovations.
Many technologies now present in various branches have long been part of the reality of banking institutions. However, in times of Digital Transformation, the focus seems more than ever to be on applications, virtual assistants and other connected tools.
In this sense, a question arises: what is the place of the physical experience the banks offer their customers in this new world?
It is an essential question, especially in the hybrid world and a specific market such as Brazil. After all, the digital environment is growing in terms of significance while we need to consider that we are increasingly resuming our life outside the home, and society is still very dependent on physical money, especially in the more distant parts of the country, where cash is the most democratic payment method.
According to a survey by Fundação Dom Cabral, more than half of Brazilians prefer to use cash for payments.
It is a significant piece of data that stands out with another: Brazil still has millions of people without a bank account, mainly in remote regions.
A study by the Instituto Locomotiva indicated that 86% of consumers without bank accounts are from lower social classes, mainly in the Midwest, North and Northeast of Brazil.
Therefore, moving money is a challenge that needs to be on the strategic agendas of banks and finance companies. It should consider that, just as we are proposing hybrid solutions for so many areas of our lives, the market also needs to understand that banking service needs both sides – online and physical. It is worth noting the results that a recent survey by NielsenIQ found.
According to the study, 43% of Brazilian consumers are 'pursuers of simplicity' when it comes to new banking technologies.
Created in partnership with Diebold Nixdorf, the survey shows that self-service, easy-to-use solutions that reduce the complexity of care are the main demands of local users.
And in this sense, keeping an installed network always available remains crucial. It is essential that technology and digitalization, in this scenario, are also used to enhance the services offered to users.
In this context, nothing better exemplifies the coming together of these two worlds in the banking sector than Smart ATMs.
Today, the technology of these terminals already allows banks to offer highly customized services, processes with high embedded security (including biometrics and facial recognition, among other trends) and 'even' cash in the ATMs.
With these options, institutions expand their services to customers from diverse sectors so people can make transfers, deposits, withdrawals, bill payments, invoice scheduling, insurance purchases, loan requests, and so on. There is no shortage of options to enhance the deliveries from these ATMs.
In addition, the opportunity brought by the new generation of ATMs is also a chance for 100% digital institutions to offer large digital bank agencies in self service terminals that can serve as links with the general public, including those who do not yet have a bank account.
Another significant gain of hyperconnected ATMs is the possibility of optimizing the availability of terminals, even in a country of continental dimensions such as Brazil.
Due to the advance of the Internet of Things (IoT), Artificial Intelligence and Machine Learning concepts, we are moving forward to create increasingly resilient, easy to manage and highly efficient environments, which allow park management teams to act more assertively, with proactive strategies to take banking services to the most remote regions in the country.
We are not just talking about a specific physical network but a truly connected, wide coverage going beyond physical money. The ability to manage different currencies, payment methods and financial transaction models is an opportunity that the new generation of ATMs offers and which banks, traditional or digital, cannot certainly pass up.
It is because the future will probably not just be one screen or another but made up of various solutions and combinations. It is necessary to serve customers on this journey, allowing them to have access to all options, regardless of the type of model and path they may choose.
Click below to share this article